ESSE 2021
Du 30/08/2021 au 03/09/2021
Lyon - France
---
Accueil
Update 1 July 2020: As previously announced, the ESSE conference 2020 cannot be held on 31 August / 4 September. All events are cancelled, except for the following which will take place online on Zoom.

Board Meeting, August 31, 2020

Doctoral Symposium, September 1-2

Participants will be notified directly.

Book Awards Ceremony, August 31, 2020, 19.00-20:00 CEST

Everybody welcome! Access details will be made available via national representatives two weeks before the event. Book Awards candidates will be notified directly.

We remain hopeful that the conference itself can be rescheduled for 30 August / 3 September 2021 with a minimal number of adjustments. A new situation update will be circulated in due course after the summer.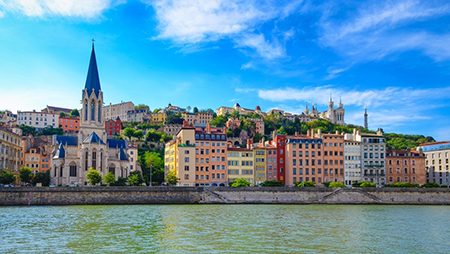 Lyon is France's second largest university city with over 140,000 students, including 16,000 international students. It is easily accessible through its international airport and two train stations and has 2,000 years of rich cultural heritage for you to explore!
ESSE website:
http://essenglish.org
To learn more about Lyon:
https://en.lyon-france.com