ESSE 2020
Du 31/08/2020 au 04/09/2020
Lyon - France
---
Accueil
Situation update on 20 March 2020:

In the face of a difficult situation caused by the coronavirus pandemic, the organizing committee of the ESSE 2020 conference has, for now, decided to continue preparing for the event, hoping that the situation will get back to some normalcy before summer.

The organizing committee and the ESSE executive have jointly decided to postpone the opening of the registration procedure. A new situation update will be posted on April 30.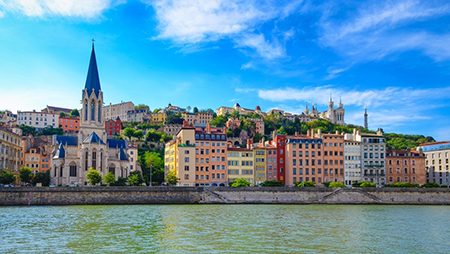 We are looking forward to hosting
ESSE 2020
in Lyon, a major French city with a strategic location half-way between Paris and the Mediterranean.
Lyon is France's second largest university city with over 140,000 students, including 16,000 international students. It is easily accessible through its international airport and two train stations and has 2,000 years of rich cultural heritage for you to explore!
ESSE website:
http://essenglish.org
To learn more about Lyon:
https://en.lyon-france.com